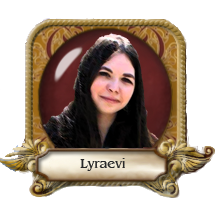 Hi fellow Wizards!
I started to play Academagia a few years ago, and from time to time I have the urge to go back to Mineta again. While playing I like to check the wikia site of the game to build my character more efficiently. But as you know, this game is huuuge, so a lot of information is still missing from wikia, so sometimes I add some more (mostly details on events, adventures).
Hope my additions will help you! Have fun!
Favorites
Favorite Adventures
The Keystone (College Vernin): Guys, this advanture is friggin crazy! The main story line is nothing compared to this, no matter which point of view you choose. You HAVE TO try this one! (Although I have to admit, that I am really into Gates and Mastery right now, and this one has a lot from both.)
Pages I am currently working on
Pages I was working on in the past
Community content is available under
CC-BY-SA
unless otherwise noted.